03/03/2017 -
Sonic Sentinel is proud to have been selected by Montana Resources to help curtail snow geese fatalities at their Berkeley Pit Mine. The following AP article details just one of the many ways Sonic Sentinel's products are used to save lives and solve industrial sized problems.
New measures approved to protect birds from contaminated pit
HELENA, Montana (AP) — Federal officials said Friday they have approved new measures meant to prevent a repeat of last fall's mass bird deaths in a contaminated former open-pit mine in Montana, including noise-making cannons...


BIGSTORY.AP.ORG
---
02/27/2017 -
Please join us in welcoming a new dealer to the Sonic Sentinel family,
Good Life, Inc.
! They've been hard at work training their team of bird control experts to provide amazing support for Sonic Sentinel's products.
---
02/13/2017 -
Sonic Sentinel Model 14-1 Lite Release Announcement:
Looking for the same rugged durability and effective, reliable operation of our standard Model 14-1 in a cost-conscious package? Be sure to check out our brand new
M14-1 Lite
!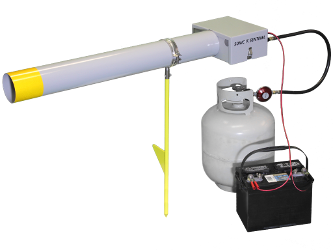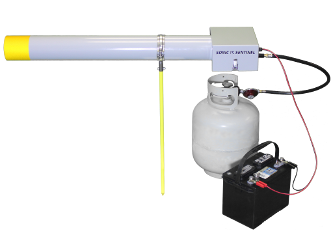 ---
10/10/2016 -
We've just added Multi-Shot functionality to every new Model 14-1! Multi-Shot allows you to select between 1, 2, & 3 shots every time the cannon fires, which can be valuable for deterring stubborn species.
---
08/22/2016 -
Sonic Sentinel is pleased to announce the release of our new 360° Rotating Tripod accessory. Check out the below video and click
here
for more product and purchase information.
---
08/03/2016 -
Check out our great new dealer,
Nixalite®
! These knowledgeable folks have been humane animal control experts since 1950!
---
07/31/2016 -
Sonic Sentinel is now on
Twitter
,
Facebook
, and
Instagram
! Be sure to follow us for product updates, industry insight, and plenty of pics and videos of our Model 14-1 in action.
---
07/20/2016 -
Be sure to watch our new
Model 14-1 Product Information Video
! Those birds are outta there!
---
06/24/2016 -
We just released our shiny new website. Take a look around and
let us know what you think
!